Things to do in Toronto: Explore the Hockey Hall of Fame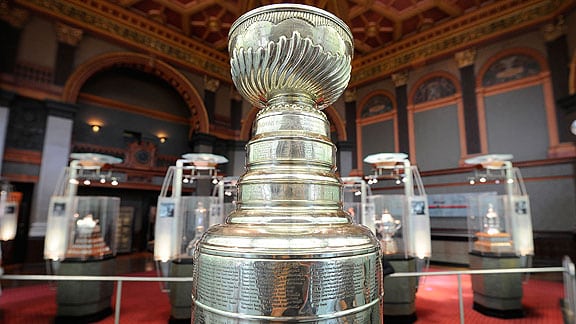 Things to do in Toronto: Explore the Hockey Hall of Fame
What's more Canadian than an entire museum dedicated to the history hockey?
Located on the corner of Yonge Street and Front Street is The Hockey Hall of Fame. A Toronto destination that honours the history of Canada's favourite sport.
At the Hockey Hall of Fame, you can get up close and personal with infamous NHL memorabilia, such as the Stanley Cup (for part of the year). Want to test your hockey abilities? You can take a shot at goalie Ed Belfour in virtual reality, or step back into the past to experience the Montreal Canadiens dressing room as it existed in the 1920s. Pay tribute to the hockey legends in the Esso Great Hall. It's where you'll find the most impressive trophies and records of our beloved sport. There are over 15 exhibits to explore in the Hockey Hall of Fame.
The Hockey Hall of fame is located just down the street from Hotel Victoria, and around the corner from the Novotel Toronto Centre hotel. Pantages Hotel, Radisson Blu Toronto Downtown, and The Strathcona Hotel are all within walking distance as well. If you're a hockey fan and looking for things to do in Toronto, this is a must-stop destination.
Looking for a hotel in downtown Toronto? See our recommended hotels.
---
More curated experiences
If you liked this post, check out…
See all posts