Stay Central in Toronto's Financial District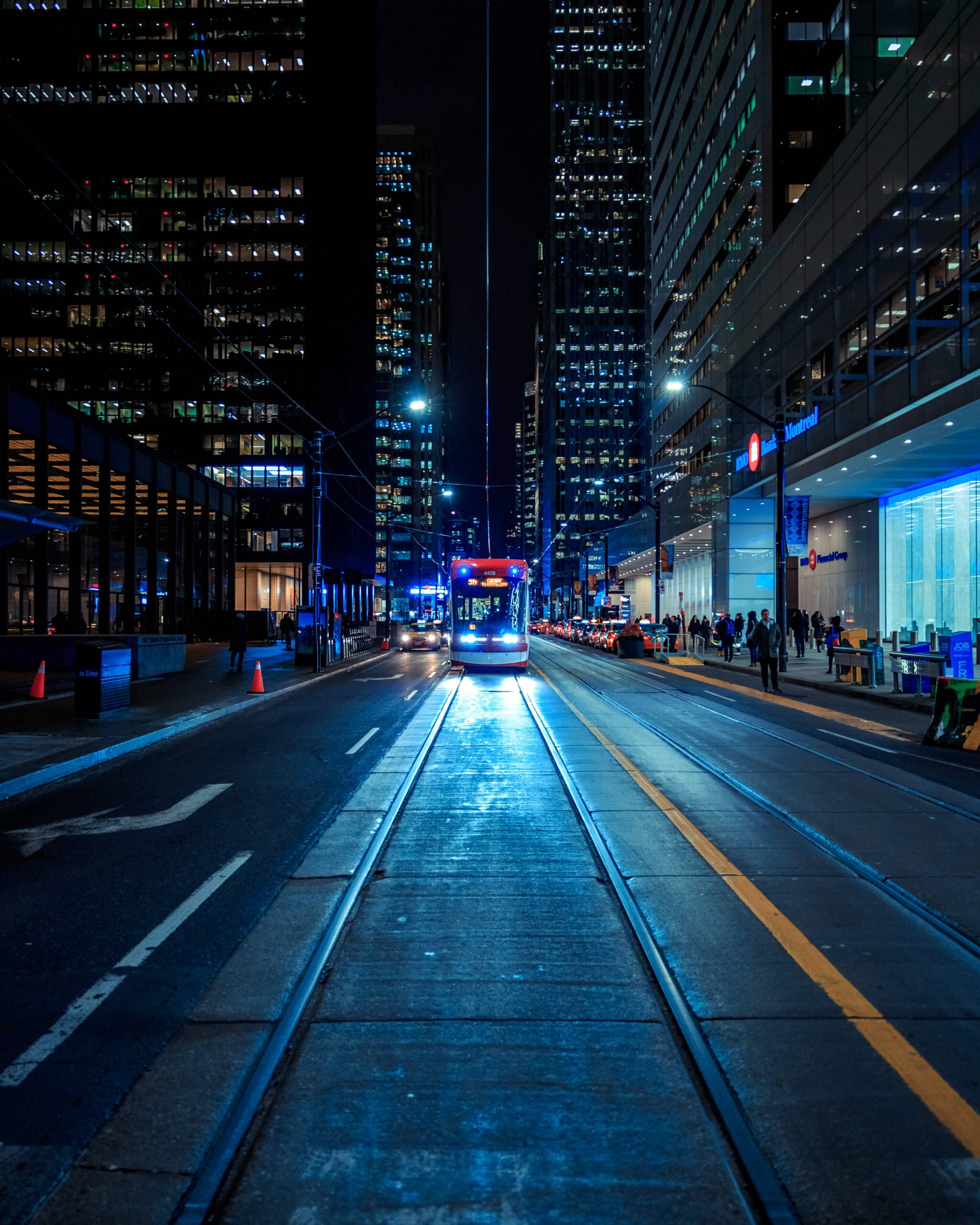 Stay Central in Toronto's Financial District
Amid the hustle and bustle of Toronto's Financial District is The Strathcona Hotel at 60 York Street. Kitty-corner from Union Station, this Toronto hotel is ideal for travellers who plan on commuting into and around the city. The clean and contemporary design of The Strathcona Hotel reflects the functionality of its downtown Toronto surroundings. From this central location, exploring the city is easy and convenient. All of Toronto's main transportation hubs are located just outside the front door.
We've created a simple transportation guide for those who are visiting Toronto for the first time.
Union Station
Toronto's main railway transportation hub is only a four-minute walk away from The Strathcona Hotel. Visitors and commuters have the option of traveling on the TTC, GO Transit, Via Rail, and UP Express from Union Station. More information about Union Station can be found on their website.
Did you know: over 300,000 people pass through Union Station every day, making it Canada's busiest transportation hub?
TTC
Toronto's public transportation is called the Toronto Transit Commission, or TTC for short. It's a quick and convenient way to get around the city at an affordable price. Visit the TTC website for more information on the subway, streetcar, and bus system.
Quick Tip: Read "How to Navigate the TTC Like a Local" for an insider's guide to getting around Toronto using public transportation.
UP Express
If you're flying into Toronto Pearson International Airport, you will still need to commute to downtown Toronto. The UP Express is a fast and cost-effective way to get downtown in record time. It's only a 25-minute train ride from the YYZ to Union Station. Visit the UP Express website for more information on tickets and fares.
Via Rail
Offering intercity service between major Canadian destinations, Via Rail is a convenient way to travel. If you're coming to Toronto from places like Ottawa and Montreal, taking the Via is an enjoyable way to skip the traffic. Visit the Via Rail website for more information on services and destinations.
GO Transit
This regional transit system connects the Greater Toronto Area and Hamilton Region with Toronto. GO Transit is used daily by commuters who work in Toronto but live in the surrounding cities. Visit the GO Transit website for routes and ticket information.
Quick Tip: If you want to see Niagara Falls, taking GO Transit is a great way to get there.
---
More curated experiences
If you liked this post, check out…
See all posts