How to Get Around Toronto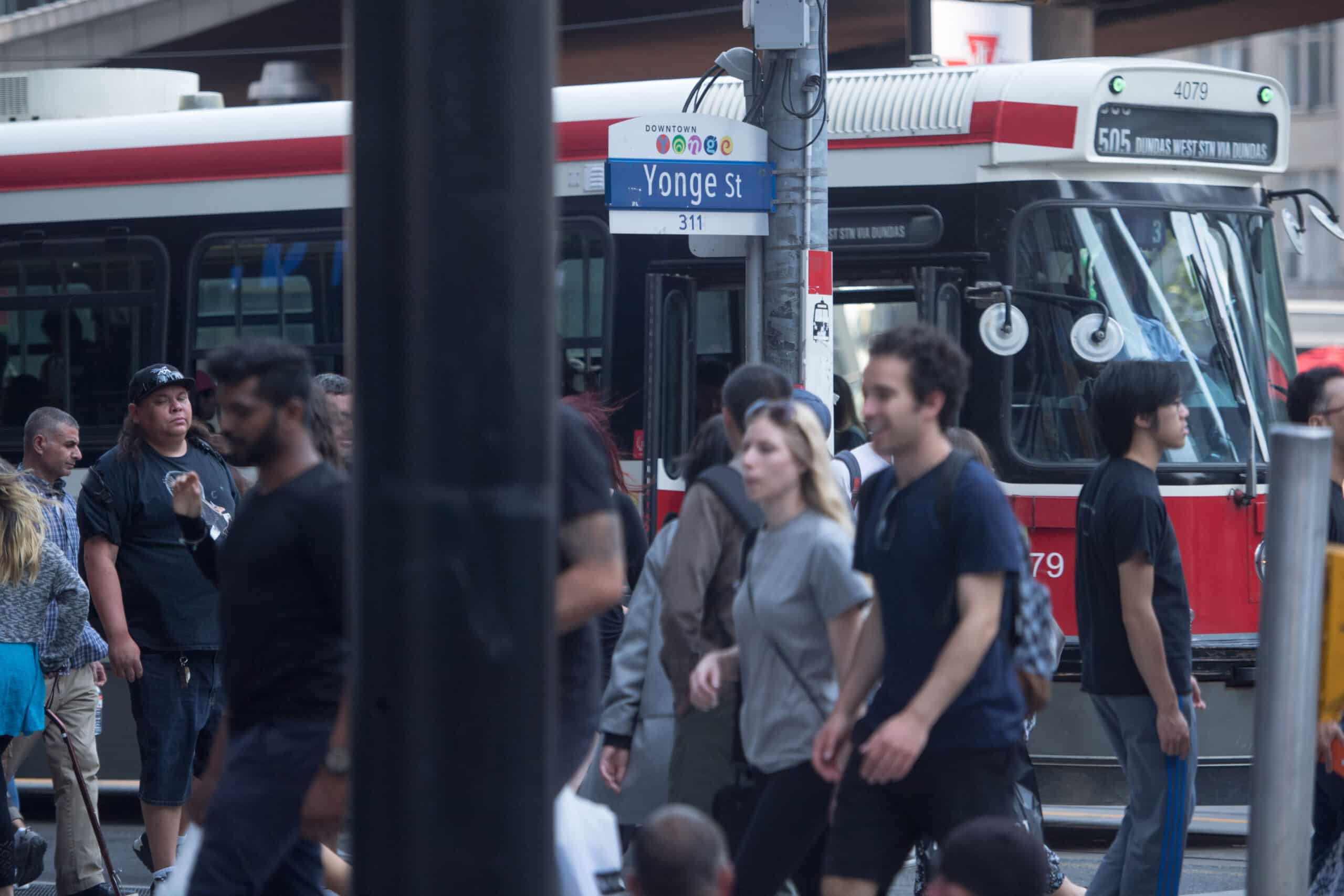 How to Get Around Toronto
Keeping 2.7 million people moving isn't an easy task, but Toronto's transportation system makes it look relatively easy. It helps that the city is built on a fairly simple grid system (like New York), but it also helps that Toronto is an amazing walking city. Anyone for a stroll on the newly constructed boardwalk outside of the Radisson Blu Toronto Downtown?
You've landed. Now what?
If you flew into YYZ, you have two options to get to our downtown hotels. You can take a limo (which you'll find lined up outside the exit and cost around $50) or hop on the UP Express. This express train travels from Pearson Airport to Union Station and will have you downtown in 25 minutes flat. It avoids the always-present traffic, and is your cheapest bet, at $12 for a one-way fare. If you're landing downtown at Billy Bishop, you're much closer to the fun. Grab a taxi to get to your hotel, it's easy and easy enough.
Renting a car? Learn the Waze to go
Toronto traffic is horrible no two ways about it. Luckily, the handy GPS directional app Waze can help you find your way around, and keep you out of congested areas by suggesting alternative routes. If you don't have it on your phone already, get it. For travel, it's genius.
Uber, Lyft and Taxis too
If you want to get somewhere fast, a taxi or rideshare service is your best bet. Like most North American cities, Uber and Lyft drivers have flooded the streets and are ready to drive you around the city at the click of a button. The best part? The cars are always clean, and you don't need to have cash on hand come time to pay. Alternatively, if you're old school and prefer to call or hail a taxi, we've got plenty of those too. One tip: we suggest Google-mapping your journey on your phone in the back seat to be sure that drivers aren't "taking you for a ride" with a longer route than necessary.
Presto-chango!
The Toronto Transportation System (TTC) criss-crosses the city and lets you get around like the locals do. It's clean, safe and a great way to travel without dropping too much dough. We suggest buying a Presto Pass at the beginning of your trip. Once you have it, simply tap the card at the automated meters available at all TTC subway stations, and on streetcars and buses too. This way you don't need to worry about having exact change for a fare, and can load up your card for your entire trip. While you're at it, download the TTC App. It will help you plan your trip, give you up-to-the-minute service information and tell you when the next vehicle will arrive at your stop.
Boardwalk and beyond
As we mentioned above, one of our hotels, The Radisson Blu Toronto Downtown, sits along the newly constructed boardwalk by the water. After decades of being kind of okay, our waterfront is now one of the most dynamic walking spots in town. And the Spadina streetcar stops right out front, which can take you to the subway, and that'll get you anywhere.
Cycle the City
Thanks to all of the flat roads and awesome trails, Toronto is a great city to get around by bike. Many locals have ditched their cars (gas prices are nuts), and get around the city on two wheels instead of four. And with Bikeshare Toronto, this is now a great option for visitors too. With 360 pickup locations in the city (just look for the row of black and green bicycles), you can get a bike at one spot and ditch it at another when you're done. For $7, you get 24 hours of unlimited bike access. The only catch is that rides are calculated in 30-minute increments. So keep your eye on your watch when planning your stops at downtown restaurants, shops or museums. The Bikeshare App lets you easily check where bikes are ready and waiting, and when you're done you simply dock your wheels and walk away. Just remember, you're sharing the streets with drivers, so stay visible and don't make any sudden moves. Oh, and stay clear of the sidewalks, riding up there is both uncool and illegal.
The Scooter Revolution
Electric scooters (or eScooters) have become one of the most popular ways to see the sights that downtown Toronto has to offer. There are multiple places to rent them from, including Radical Wheelz (located inside the Radisson Blu Toronto Downtown hotel), and Ride One (located just off the waterfront on Queens Quay W). If you're looking to go a little further, check out JOON Scooters on College Street and try out their road-legal scooters (safety course included!) for longer sight-seeing adventures and even overnight rentals.
---
More curated experiences
If you liked this post, check out…
See all posts