What To Do in Toronto for NYE 2018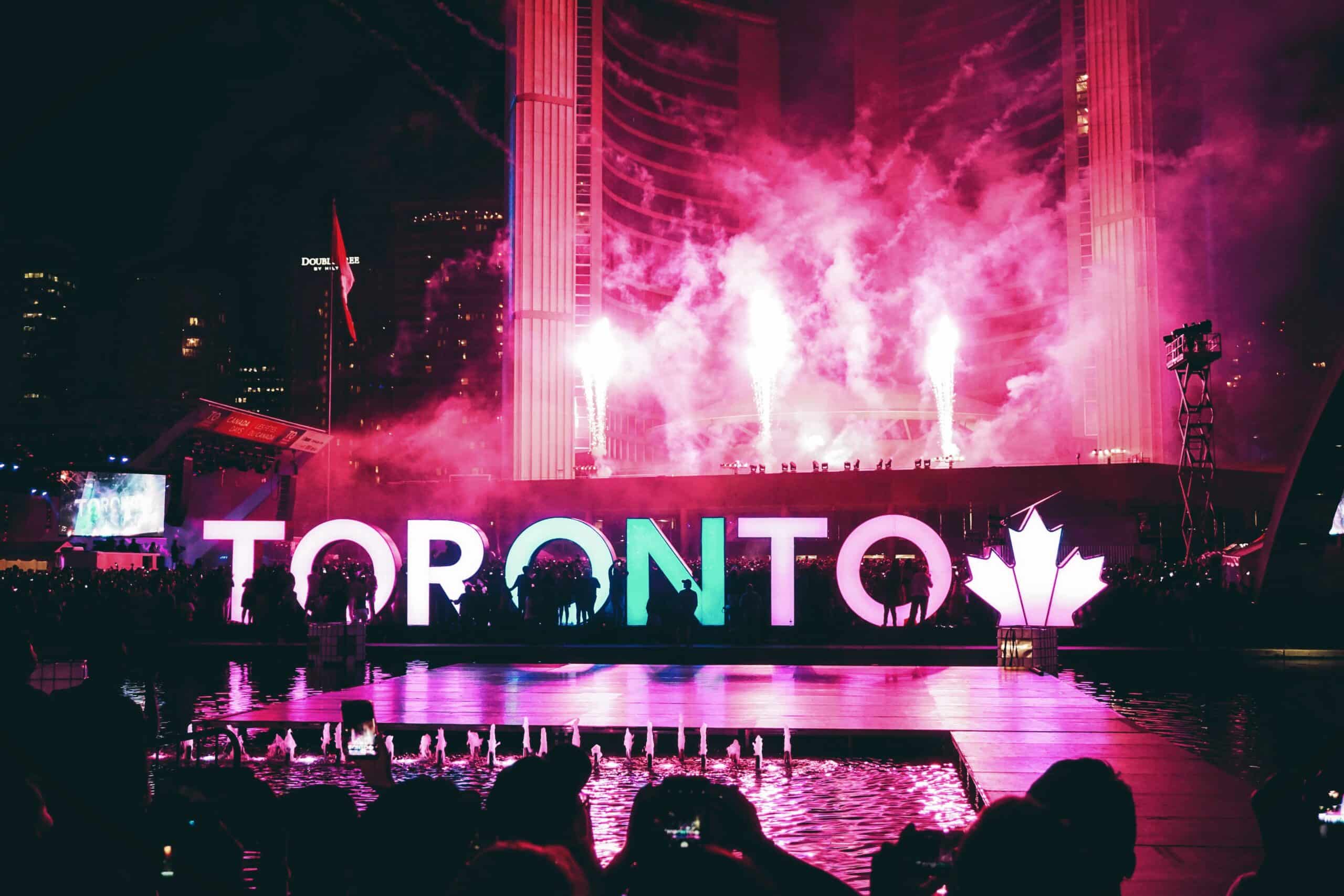 What To Do in Toronto for NYE 2018
In Toronto on New Year's Eve 2018?
Fantastic! You couldn't have chosen a better place to be when the ball drops on the year that was. Yeah, it might be a tad chilly out and about, but the energy of 2.7 million people celebrating New Year's in Toronto will be enough to keep you warm. The only question now is what you're going to do. And in Toronto, you have options.
Fireworks in Nathan Phillips Square
If you're into the whole Times Square thing, then Nathan Phillips is where you want to be at midnight. The sea of people is pretty amazing, but not half as amazing as the fireworks between the east and west towers of City Hall. The light it creates is magical.
Best feature: The skating rink for a little pre-show glide.
An Evening with the Fishies
Ripley's Aquarium is hosting a Rock'n Rolla bash this new year's, with tunes by The Dreamboats and food from Toronto legends Daniel et Daniel. Doors open at 9 and the party goes until 2am.
Best feature: More than a few dark places to sneak away for a kiss.
A Night on the Water
Toronto's harbour has come alive in recent years after a multimillion-dollar renovation to the boardwalk and the dozens of new buildings that fill in the view, best seen from the water. Book yourself on a Mariposa cocktail or dinner cruise, or the Jubilee New Year's Eve Party Cruise.
Best feature: Toronto's New Year's Eve fireworks from the boat.
Jog and Jam
Liberty Village is one of Toronto's trendiest neighbourhoods, so leave it to them to turn New Year's Eve into an exercise opportunity. The 5K or 10K run starts at midnight (to start the year off literally on the right foot), and it's followed by food, drinks and laughs at Big Rock Brewery.
Best feature: The beer at Big Rock. It might be the best microbrewery in town.
Future meets Past
The Royal Ontario Museum is known for getting their groove on on Friday nights, but they do it up super right for New Year's Eve (they even have a #ROMNYE hashtag). Walk through one of the world's great collections with food, booze and tunes.
Best feature: The "Wildlife Photographer of the Year" showcase. It's magnificent.
Go Gaga for 2019
Lady Gaga is all the rage again, and with good reason (did you see "A Star Is Born?" Fantabulous!) The Velvet Underground is paying homage to Ms. Gaga on New Year's Eve with a themed party, all her best tracks and definitely one of the more eclectic Toronto New Year's eve crowds.
Best feature: The Velvet Underground itself. It's a Toronto institution.
Classical Class
Roy Thomson Hall is putting on a star-studded lineup of opera, chorus and symphony, featuring numbers from Carmen, Madama Butterfly, Rigoletto, Don Giovanni, Tosca and more. And because the show ends at 10, you'll have plenty of time to find a table at a restaurant on King Street, order a bottle of bubbly and be in prime party position when the clock strikes 2019.
Best feature: The seating at Roy Thomson Hall. So comfortable!
Single Mingle
If you're here solo, you don't have to be come January 1st. The Northern Maverick Brewing Company is hosting One Magical Night for singles in Toronto. They've partnered with match.com who know a thing or two about connecting people so you'll be in good hands. And you'll get complimentary hors d'oeuvres and free champagne at midnight.
Best feature: The anticipation of who you're going to kiss at midnight.
Whatever you wind up doing in Toronto for New Year's, we hope you enjoy your time, party responsibly and try to see as much as you can while you're here. In January or June, it's a great city.
---
More curated experiences
If you liked this post, check out…
See all posts