Top Hotels for Meetings and Conferences in Downtown Toronto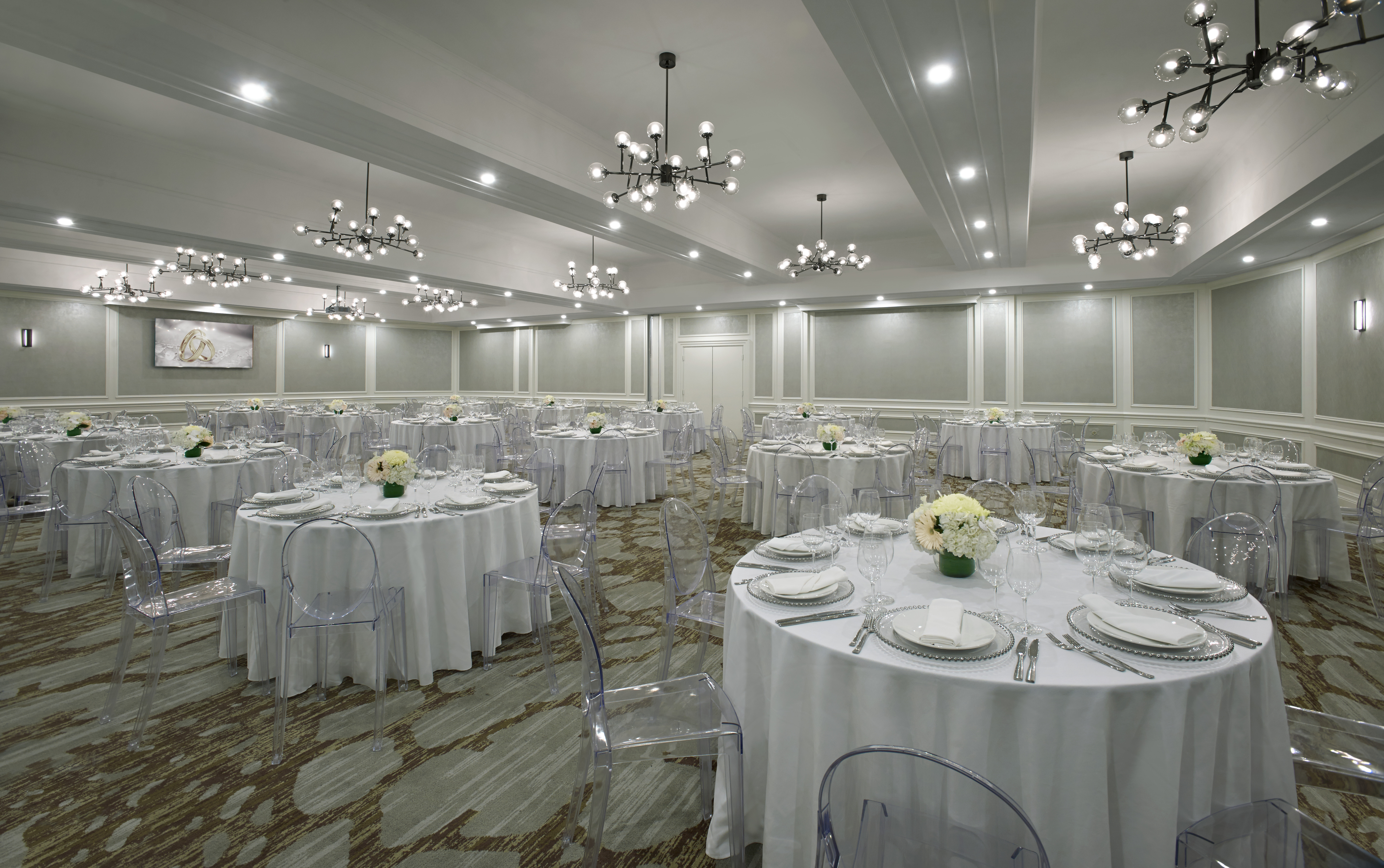 Top Hotels for Meetings and Conferences in Downtown Toronto
Do you need to host a meeting or conference in Toronto? Whether you and/or your guests are from here or travelling here from all over the world, and whether your gathering is relatively small or for hundreds of participants, there's a downtown hotel that is perfect for your purposes.
The Strathcona Hotel
Located in the financial district near Toronto's major transportation hubs, The Strathcona Hotel offers guests 640 square feet of customizable space for meetings, events, conferences, training, weddings or any celebration! The Wellington Room can accommodate up to 50 people comfortably and the hotel's team will work directly with your event planner to create a customized menu and make group-rate bookings easy for your attendees. 60 York Street
The Pantages Hotel
From intimate meetings of ten to grand receptions for 300, the Pantages Hotel's The Third has 6,500 square feet of customizable meeting space (a 3,500-square-foot ballroom and four breakout rooms) with city views and natural light. The hotel's award-winning conference concierge and catering team will work with you to customize arrangements and food and beverage offerings. 200 Victoria Street
Novotel Toronto Centre
Offering innovative meeting space comprising a variety of multi-purpose rooms that can accommodate from ten to 300 people, the Novotel Toronto Centre combines experience and creativity to execute your meeting flawlessly. 45 The Esplanade
The Radisson Blu Toronto Downtown
Located just minutes from Union Station and Billy Bishop Toronto City Airport, the Radisson Blu Toronto Downtown offers impressive event facilities, with more than 11,000 square feet of recently redesigned customizable space and the ability to accommodate events for up to 400 people. The hotel's culinary and events team offers creative menus, excellent catering and more.
The Anndore House, JDV by Hyatt
From parties and brainstorms to private accommodations, The Anndore House's Upper Level can be customized to suit your needs. Send the hotel your meeting requirements and the responsive staff will organize a space that is ideal. 15 Charles Street East
We're standing by to help you make your next Toronto conference the best ever! Go ahead and work on your speech — we'll take care of the rest of the details!
---
More curated experiences
If you liked this post, check out…
See all posts