What to Pack for Toronto in Spring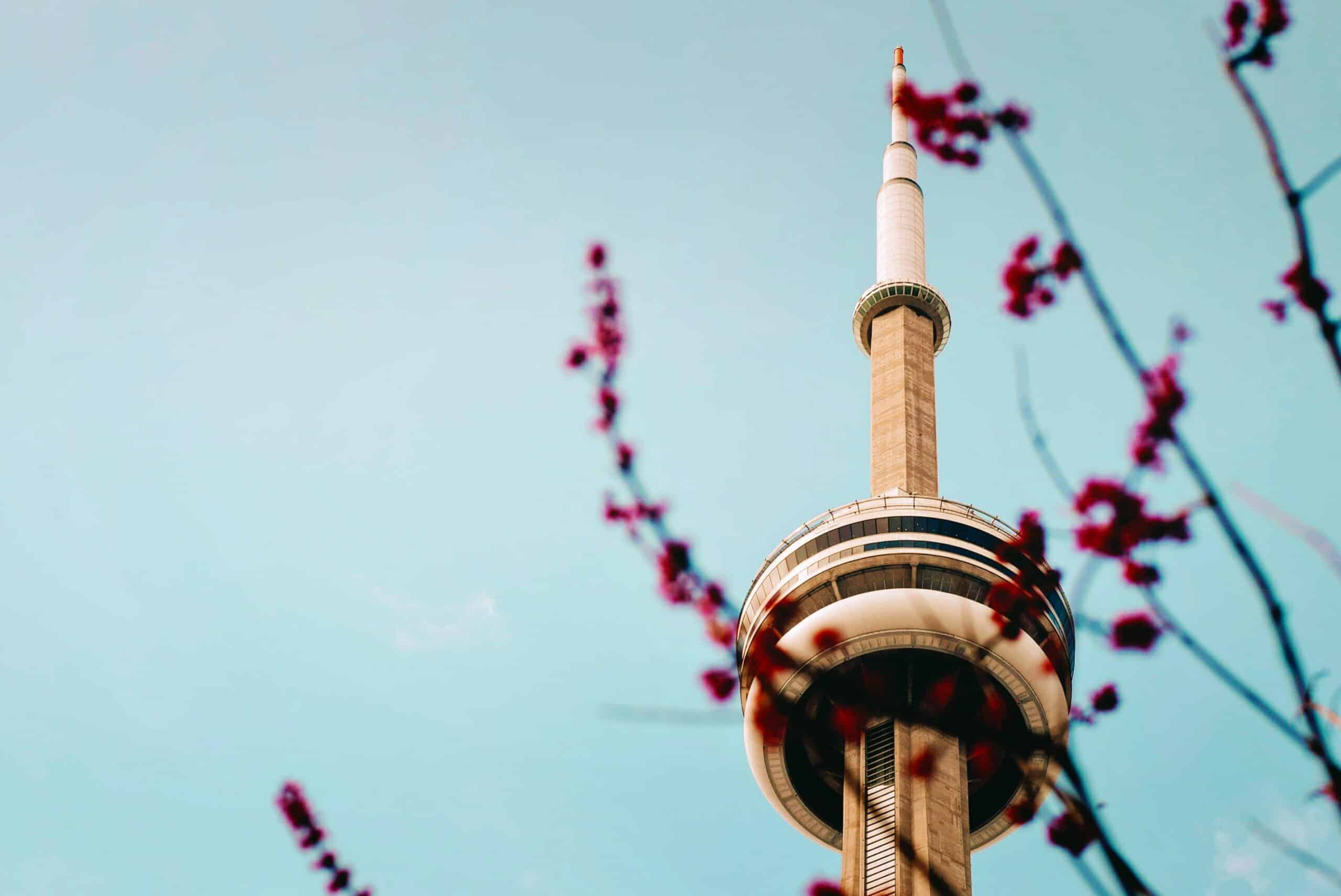 What to Pack for Toronto in Spring
Spring temperatures in Toronto tend to hover between 10°C and 19°C in May and from 15°C to 24°C in June. But depending on what's coming off Lake Ontario, you can get cloudless skies or thick-as-molasses clouds with an accompanying deluge of rain. So if you're heading here in May or June, you're best to come prepared for both.
Rain gear
Definitely bring some. A light waterproof jacket, an extra pair of shoes you don't mind getting wet and an umbrella. You can obviously find all this gear here at stores and malls, but depending on where you go, you might overpay.
Warmish clothes
Spring nights in Toronto can get chilly, especially in early-to-mid May. You can leave the parka at home, of course, but you're best to consider layering up if you're heading out. Think t-shirts under button-up shirts, with a light sweater or leather/denim to wear overtop. Bring long pants and shorts, and remember that most indoor restos and malls will crank up the A/C on hot days.
Dinner attire
Depending on where you decide to dine out, you'll want to have fancier wardrobe options like jackets and slacks (for men). Again, you can find these items at places like The Eaton Centre, but wouldn't you prefer to save your money for dessert or an after-dinner glass of port?
Comfortable shoes
Toronto is a walking city, no doubt about it. And especially so in the spring with all the people out after a long winter. You'll want to treat your feet right, so definitely bring a pair of shoes that give you the option to stroll aimlessly.
Running/Sports gear
Downtown Toronto is peppered with green spaces, and the topography is virtually flat. This makes it a runner's paradise. And while you can go in any direction your running app takes you, make a point of heading down to the Martin Goodman Trail towards the marina by Ontario Place to check out the boats. They'll inspire you to work a bit harder when you get home.
Save some room in your suitcase for shopping
If you've never been to Toronto before, you'll quickly see how fashion-forward this city is. Every pocket of the city has its own style, and shops that match it. Our favourite place for clothes is most definitely Yorkville, where many of the city's most famous boutiques call home. If you're more of a mall person, jump on the subway and head up to Yorkdale. It's not a short ride, but the mall's long on fashion, food and space to walk.
---
More curated experiences
If you liked this post, check out…
See all posts