Shop the Stackt Market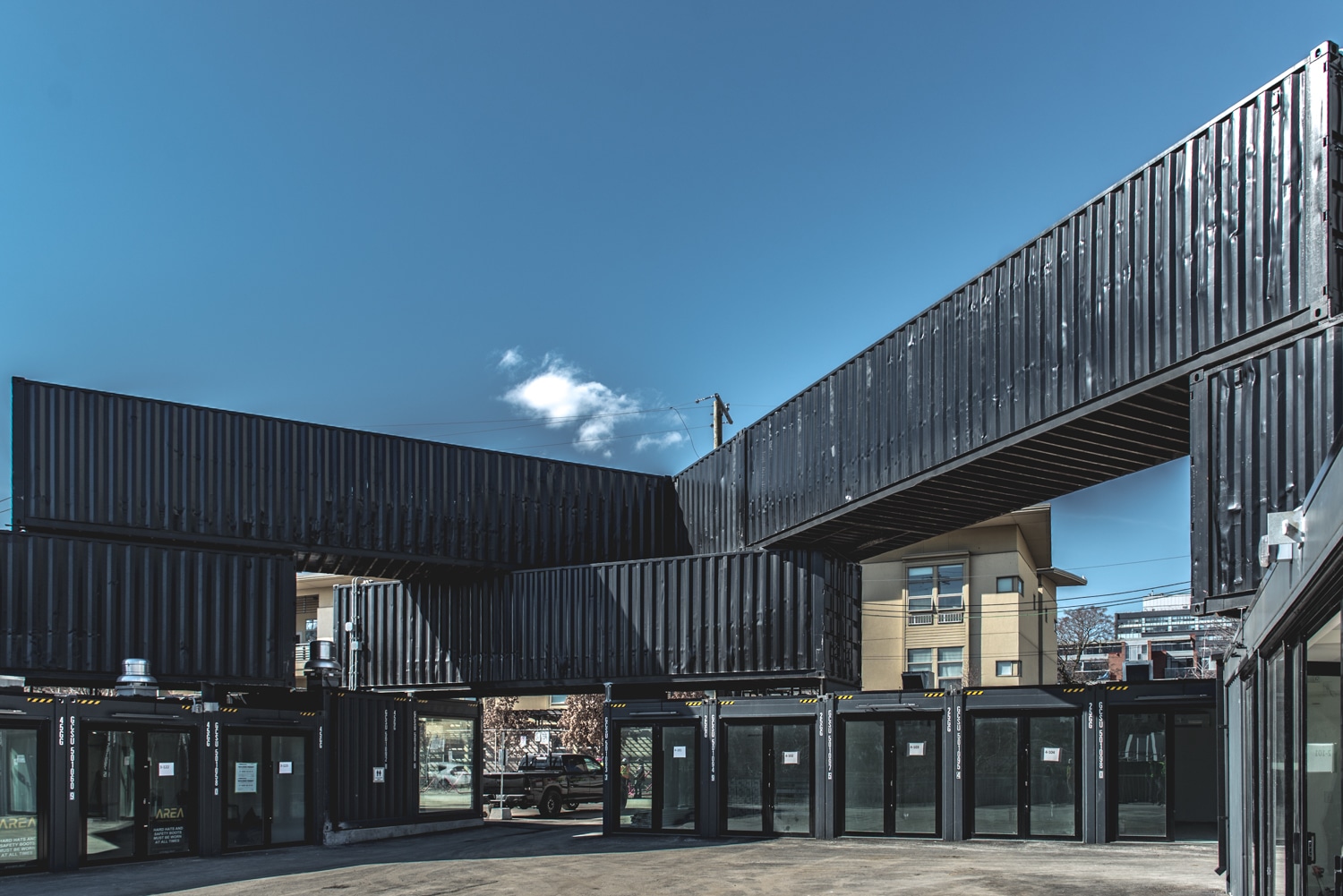 The brand-new Stackt Market is 100,000 square feet of retail, restaurant, gallery and event space comprising 120 repurposed shipping containers equipped with heating and cooling systems so they can be used year-round. It's a temporary installation, built on land that was once industrial and is, in the coming years, destined to become a park for the area's rapidly growing community.
Shop!
Matt Rubinoff, who came up with the concept, wants Stackt to appeal to people of all ages, though the current retail lineup (of women's fashion, a monochrome vegan high-heeled shoe shop, a florist, a recycled-materials eyewear store and arty home décor) is definitely more adult oriented. As participants can lease for as few as two days and as long as 18 months, the roster will change up frequently.
Eat and drink!
Belgian Moon Brewery is on premises, with a big beer hall, a beer garden and a snack shack serving treats from local restaurants, and there are a few standalone food and beverage outlets, like Donut Monster, Reunion Island Coffee, Flow Alkaline Spring Water and the plant-based butcher YamChops.
Experience!
Stackt features several seating areas, gardens, a basketball court, a skate park and a viewing platform from which you can watch trains and planes. Community programming and events are planned, including lessons, immersive experiences, tours and more. The main attraction this month is The Stop's Night Market, an all-you-can-eat extravaganza with food from 65 of Toronto's best chefs, drink vendors and local musicians, DJs and performers. Night Market proceeds support The Stop Community Food Centre's vital programming.
How to get there
Hop on the subway at Yonge/Bloor station and ride west to Bathurst station then switch to the Bathurst 511 bus, get off at Niagara Street and walk about 100 meters south to 28 Bathurst. Or grab a Bike Share at the 15 Charles Street East docking station, head south on Yonge Street to the Martin Goodman trail, and ride west to Bathurst Street.
---
More curated experiences
If you liked this post, check out…
See all posts