Fall Activities In and Out of the GTA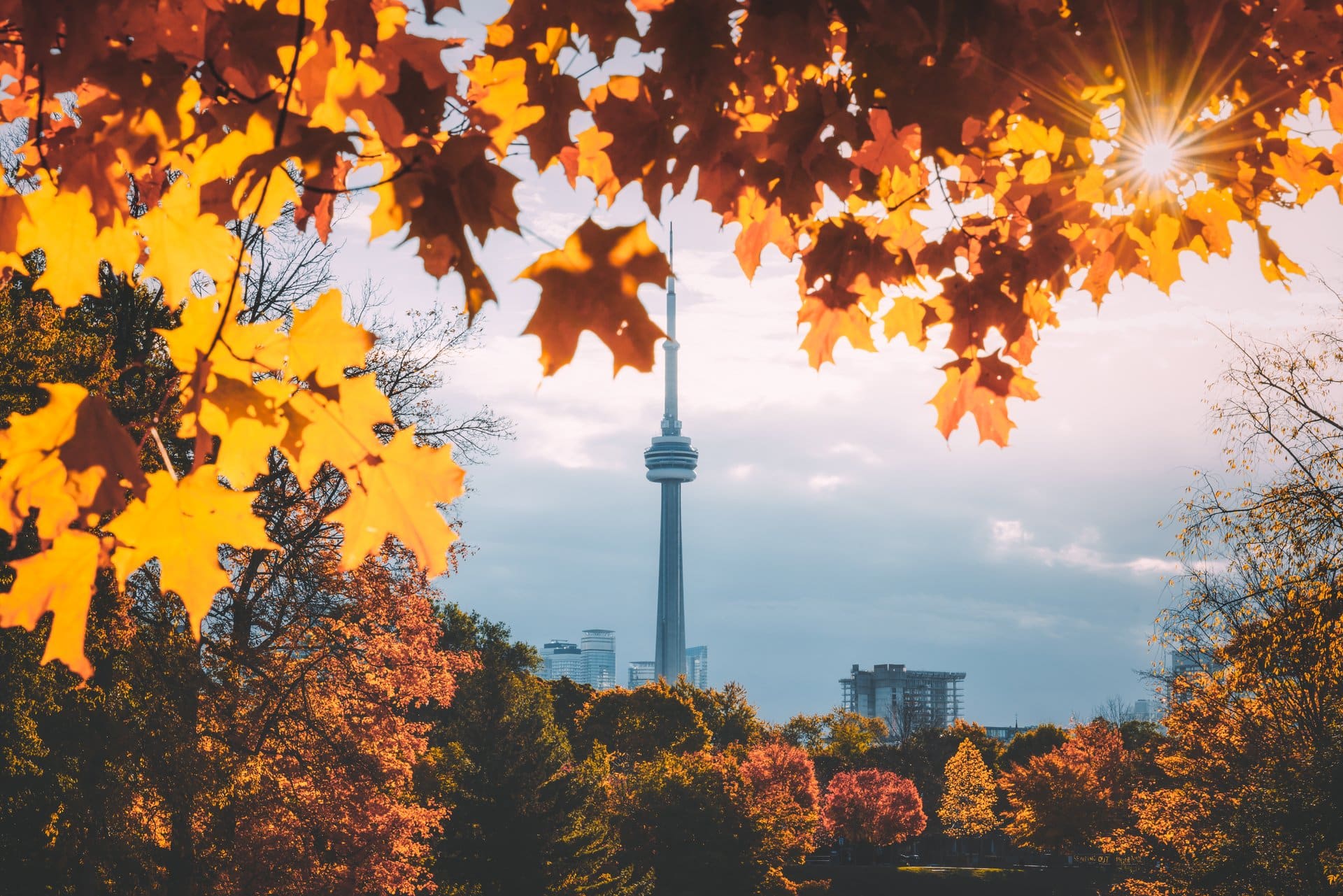 Fall Activities In and Out of the GTA
Updated Fall 2022
Fall is upon us, and we can't wait to cozy up with the new season! Fall activities in and around Toronto will help you leave summer behind and appreciate all things autumn.
One of the most popular fall family activities near Toronto, Downey's is an annual tradition for many and an adventure for all. From late August until Halloween, you can twist and turn through over 10km of trails in their famous corn maze – this year with a Batman theme the whole family will love. Other kid-friendly activities include a strong man competition, pirate ship, cow milking and wagon rides. A farm market offering fresh produce and free-range turkeys will simplify your Thanksgiving planning.
See stunning fall colours at Mount Nemo
Mount Nemo Conservation Area is less than an hour from downtown, but the peaceful nature sanctuary will make you appreciate leaving the hustle and bustle behind for a day. A top destination for hikers and climbers along with nearby Rattlesnake Point, the park is the perfect place to take in the magical autumn colours blazing over dramatic cliff-edge scenery. A panoramic view of the escarpment with a view of the CN tower in the distance makes the drive worthwhile (even if you hit traffic on the way home). Be sure to bring your camera; the park is teeming with wildlife, including turkey vultures, deer, bats, butterflies, and rare birds. This is a truly memorable way to experience the beauty of the season and the unique qualities of fall in Toronto, Canada.
The annual haunted house at Casa Loma is one of Toronto's favourite fall activities, and the spookiest event of the season. The castle grounds and underground chambers are transformed into a spectacular piece of performance theatre with appearances by classic horror figures like Count Dracula and the Creature from the Black Lagoon. Live projections on the castle walls turn the event into a totally immersive experience that will leave your spine tingling. A warning: this event is not for the faint of heart, so make sure you're prepared to be scared!
Get ready to fall in love with fall thanks to these fun seasonal activities.
---
More curated experiences
If you liked this post, check out…
See all posts