Toronto-isms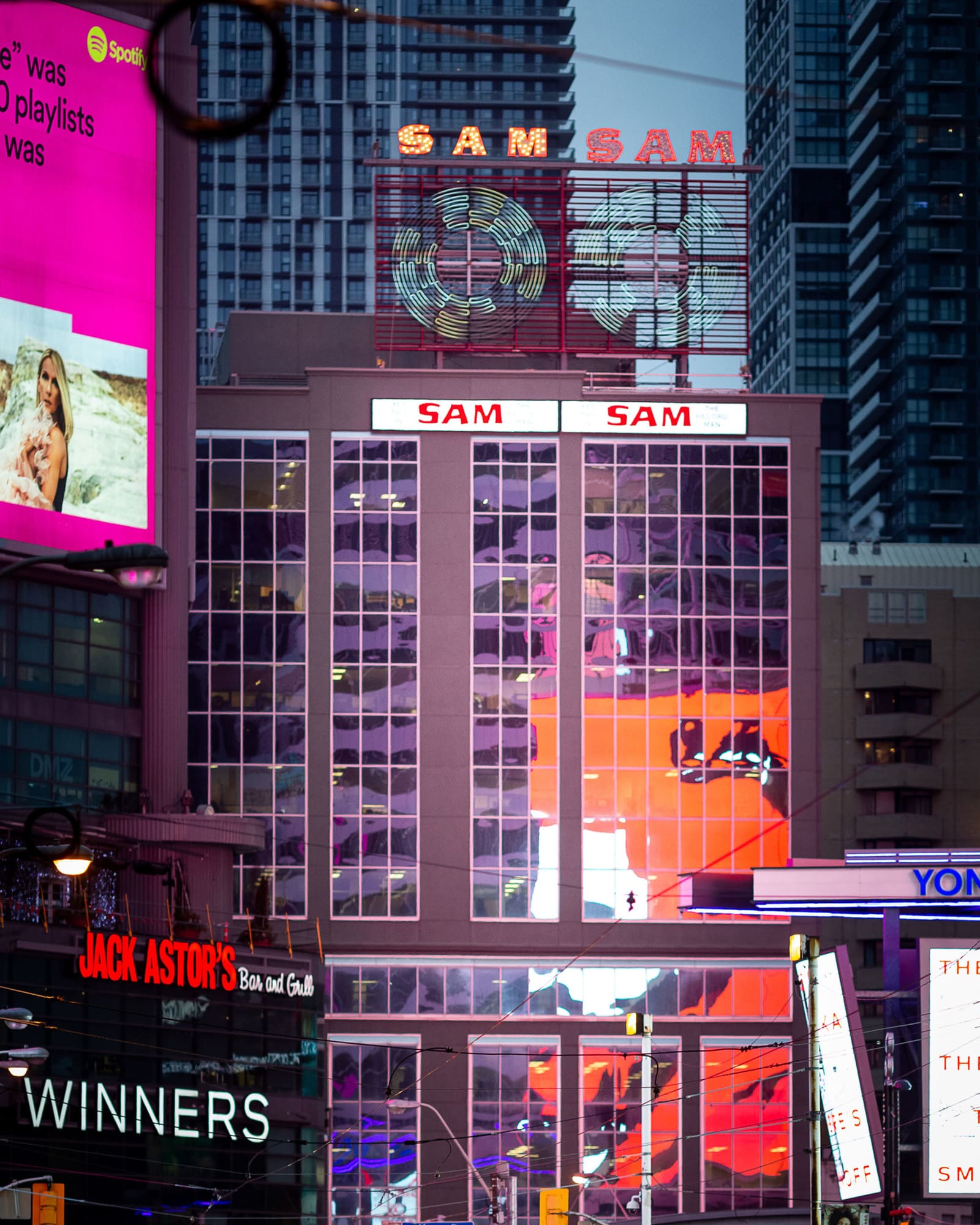 When in Toronto
…(or the 6ix, T-dot or Hollywood North, as it's variously known) — do as Torontonians do. Here's a quick guide to understanding the terms Torontonians hold dear.
The Red Rocket
Love it or hate it, Toronto's public transit system is a part of the life of the city. The term was coined in 1938 in reference to the red PCC model streetcars — and the Transit Commission, recognizing a good catchphrase when they saw it, quickly picked it up. The last of the PCC model cars was retired in 1995, but their successors are painted the same iconic shade of red. (Some of the originals are still running in San Francisco).
The streetcars have come to symbolize Toronto itself and have been celebrated in multiple films and art exhibitions. The moniker is referenced throughout the city, like at Red Rocket Coffee on Danforth. Until recently, an antique car that doubled as a burger joint was still in operation in nearby Shelburne.
Jurassic Park
The public square located outside the Scotiabank Arena is technically known as Maple Leaf Square, but when Raptor mania hit its peak leading up to the 2019 NBA Championships, that name was all but forgotten. Mini "Jurassic Parks" began popping up wherever Raptors fans were found. While it remains to be seen whether the Raps can repeat the magic of 2019, they now have a very special place in the heart of every Torontonian.
The Dome
The multi-purpose stadium now known as the Rogers Centre made headlines when it opened in 1989. "SkyDome" was the big winner in a province-wide Name the Stadium contest (and the winner of that contest still enjoys lifetime seating of choice). The Dome, as it's still known to many locals, was the first stadium to have a fully retractable motorized roof, a dizzying 31-storeys overhead. It's the home of the Toronto Blue Jays and host to all types of events from trade fairs to monster trucks.
LibVil
Today, Toronto's Liberty Village is known for its adult-college-dorm vibe, where soaring condo towers, hip coffee shops and upscale dog daycares reign. But this district, west of the downtown core, was once home to heavy industry – and some of some of the city's most notorious criminals. The Toronto Central Prison opened here in 1873, closely followed by the Andrew Mercer Reformatory for Women. LibVil's transformation began in the early 2000s, and it has since become one of the most sought-after neighbourhoods for young professionals (just ask anyone who lives there — they really, really love it).
T'rannah
All those Ts in Toronto feel like too much work? Pronounce it like a local. T'rannah's something of a running joke for Torontonians at home and afar. If you want to go deep, you can find every pronunciation ever on this subreddit.
Now you're talkin' like a T'rantonian!
---
More curated experiences
If you liked this post, check out…
See all posts