Bring The Hotel Home: Ricotta Gnocchi with Butternut Squash and Sage Cream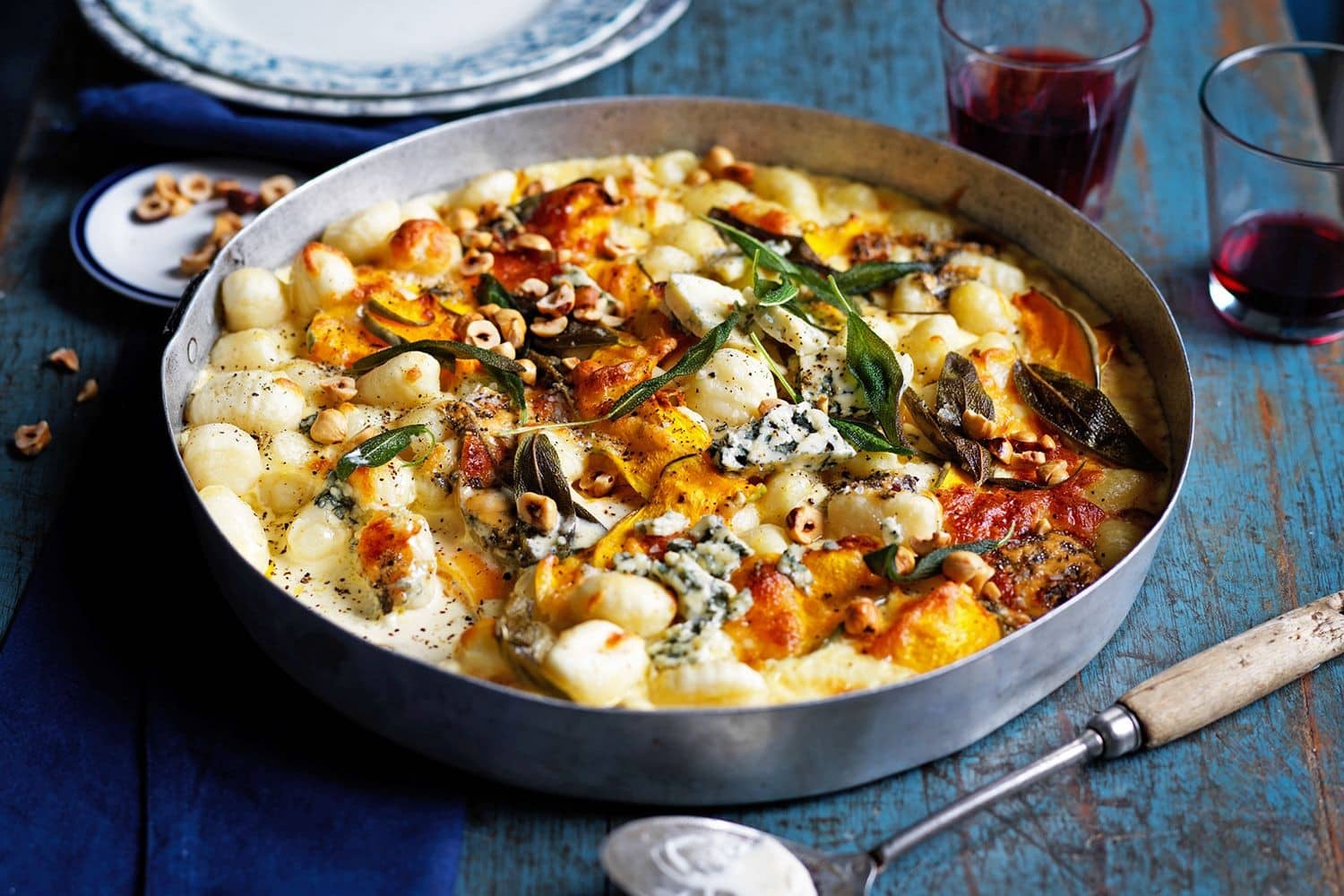 Bring The Hotel Home: Ricotta Gnocchi with Butternut Squash and Sage Cream
Get adventurous in the kitchen with a little homemade gnocchi! This recipe is from Chef Jordan at the Novotel Toronto Centre. Give it a try – we promise it's amazing.
Make the Gnocchi
Ingredients
• 8 oz / 250g ricotta
• 3/4 cup / 75 g freshly grated parmesan cheese
• 3/4 to 1 cup / 112 – 150g plain flour , plus more for dusting
• 1 egg
• 1 egg yolk
• 1/4 tsp salt
• Black pepper
• ¼ Lemon zested
Directions
1. Combine the gnocchi ingredients in a bowl except the flour.
2. Use a rubber spatula to mix until the egg is partially mixed into the ricotta. Then add 3/4 cup of flour and mix until just combined so it is a sticky very soft dough, but not like batter. Use the remaining flour, 1 tbsp at a time to get the dough consistency right. I find 3/4 cup is enough.
3. Turn it out on a work surface lightly dusted with flour, sprinkle a tiny bit of flour on top then pat it down to a disc about 1″/2.5cm thick. Cut it into 8 pieces.
4. Roll a piece into a log about 3/5″ / 1.5 cm in diameter and about 10″/25cm long. Repeat with remaining dough.
5. Line 4 logs up, then cut them into 3/5″ / 1.5cm pieces. Repeat with remaining 4 logs. (Note 4)
6. Bring a large pot of water to boil. Tumble the gnocchi in and cook for around 2 1/2 minutes, or until the gnocchi is floating on the surface for around 30 seconds.
Make the Sauce
Ingredients
• 1C Butternut Squash (diced)
• ¾ C Heavy Cream
• 4 Cloves Roasted Garlic
• 3TBS Parmesan Cheese
• 5 Leaves Fresh Sage
• Sea Salt To Taste
• Black Pepper To Taste
• 3TBS Gorgonzola Cheese
• 4TBS Toasted Hazelnuts
• 1 Small Shallot
• 2TSP Olive Oil
Directions
1. In a sauce pan on Medium high heat add olive oil and butternut Squash. Cook until squash becomes golden brown.
2. Add shallots and roasted garlic until translucent, add heavy cream and reduce by 1/3rd .
3. Finish Sauce with parmesan cheese and fresh sage
4. To Finish add Cooked Gnocchi to sauce, Plate and garnish the top with Gorgonzola, toasted Hazelnuts
---
More curated experiences
If you liked this post, check out…
See all posts