Enjoy a Staycation in Downtown Toronto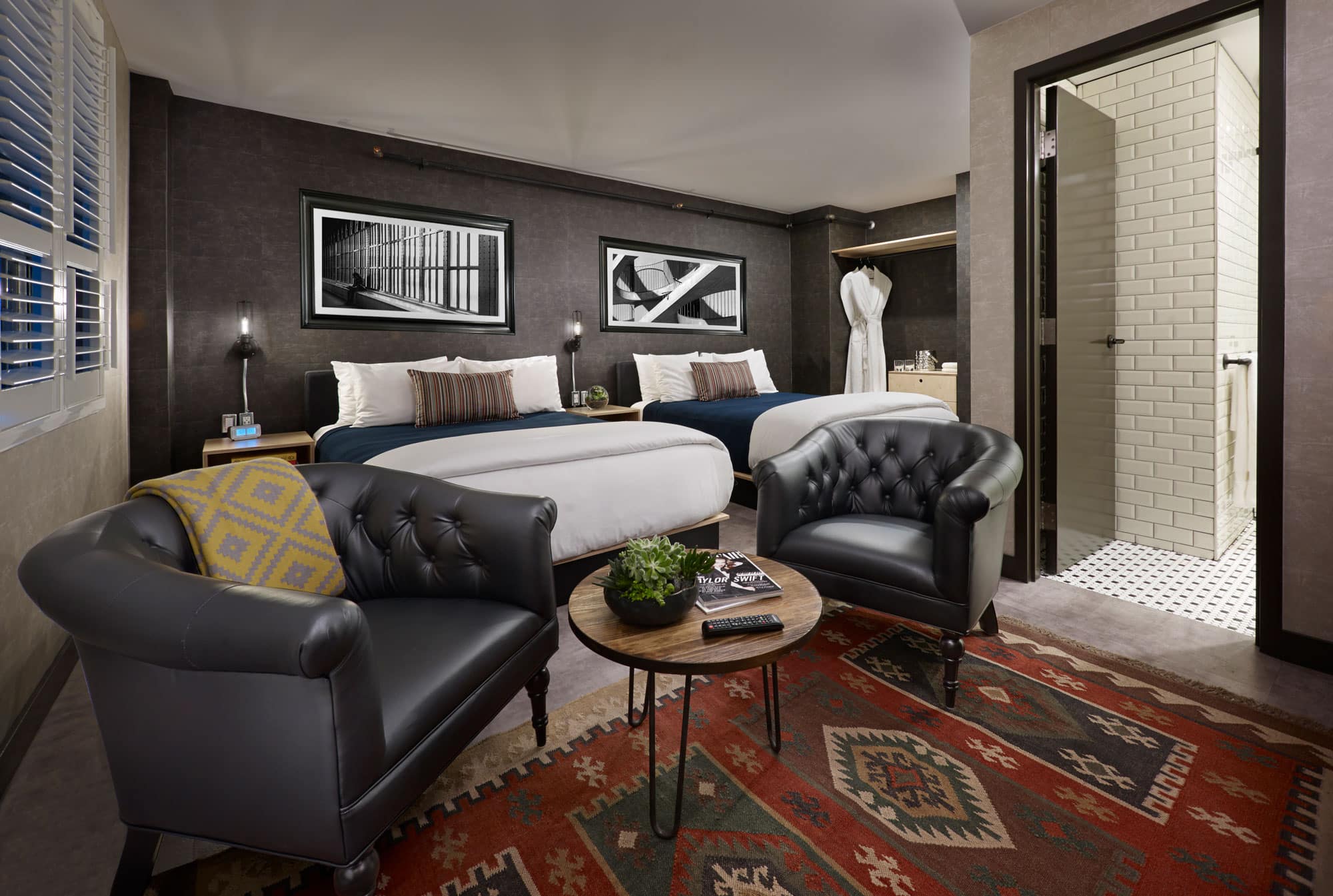 Enjoy a Staycation in Downtown Toronto
Recharge and Reset
Why not try a staycation at a luxurious hotel in downtown Toronto? You might not travel far, but those dirty dishes, laundry and household chores will feel miles away.
---
Where to Stay
Okay, now it's time to think about the fun stuff. What kind of staycation are you after? One that offers deep relaxation and the ability to unplug? Perhaps you want something a little more romantic? Or maybe you are in search of quiet time to finally write that award-winning novel.
Pantages Hotel's executive suites are well-appointed for those who want to work in peace. But don't work too hard—this is supposed to be a vacation, even if you stay close to home. Special packages are available for three-, five- and 10-day stays.
Try The Anndore House, JDV by Hyatt if you want all the amenities of home, but in a hip, downtown Toronto environment. You can even bring Fido along as all of the rooms are pet friendly.
---
What to See and Do
While it's perfectly acceptable to lounge in your room all day (no judgement), you may want to plan some outings during your glorious staycation. Fortunately, there is an endless list of amazing things to see and do (both paid and free) in downtown Toronto.
Tour a Museum: Toronto is home to several world-class museums, such as the Royal Ontario Museum, Bata Shoe Museum and the Museum of Illusions.
For the Sports Fan: Visit the Hockey Hall of Fame or take in a live Raptors or Maple Leafs Game, depending on the season.
Shop 'till You Drop: If shopping is your favourite "sport", there are plenty of places to give your credit card a workout. Find everything you could dream of in Toronto's Eaton Centre, peruse unique crafts in the Distillery District, or take a walk down Bloor Street for up-scale designer pieces.
A staycation in downtown Toronto doesn't have to break the bank. There are loads of low- or no-cost things to do such as a visit to Graffiti Alley, St. James Park or Queen's Park. And remember, sometimes the best activity of all is to walk the streets and take in the sites. People-watching always comes free of charge.
---
More curated experiences
If you liked this post, check out…
See all posts