The Lakeview Pool Lounge in Downtown Toronto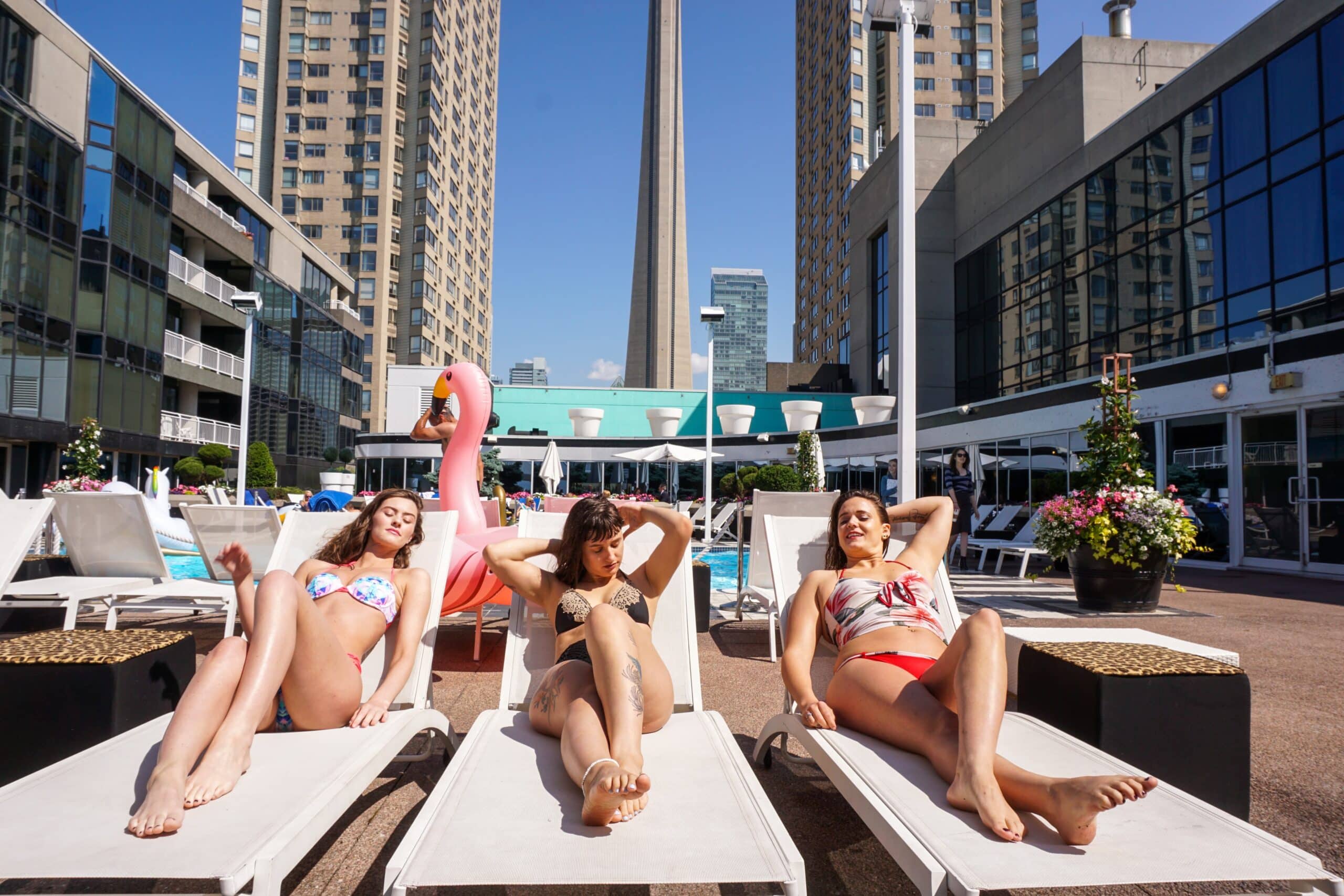 The Lakeview Pool Lounge in Downtown Toronto
*Updated Summer 2023
Summer days are best spent poolside with a cocktail in hand, don't you agree? Head up to the 5th floor at The Radisson Blu Toronto Downtown to zen out poolside at The Lakeview Pool Lounge.
Admission is complimentary for guests staying at The Radisson Blu, and visitors can purchase a day pass for $65 + taxes on weekdays (weekends are reserved for hotel guests only). Soak up the sun while enjoying epic views of the CN Tower and the scenic serenity of Lake Ontario. Some say it's one of the best places to snap a selfie in downtown Toronto, and Narcity Canada lists it as one of the top 5 poolside bars in Toronto.
It can get hot and humid during the summer months in our city. Cool down with a dip in the pool, or sip on one of the handcrafted cocktails and ice-cold beer. The cocktail recipes at The Lakeview Pool Lounge were created by one of Toronto's most talented mixologists. If you get hungry, there are plenty of tasty dishes to order from the pool menu. Check out the menu here!
Towel service and change rooms are available for guests at The Lakeview Pool Lounge. All you have to do is bring your bathing suit and relax in one of the lounge chairs; the team will do the rest.
See you poolside!
---
More curated experiences
If you liked this post, check out…
See all posts