Visit the Illuminarium in Toronto's Distillery District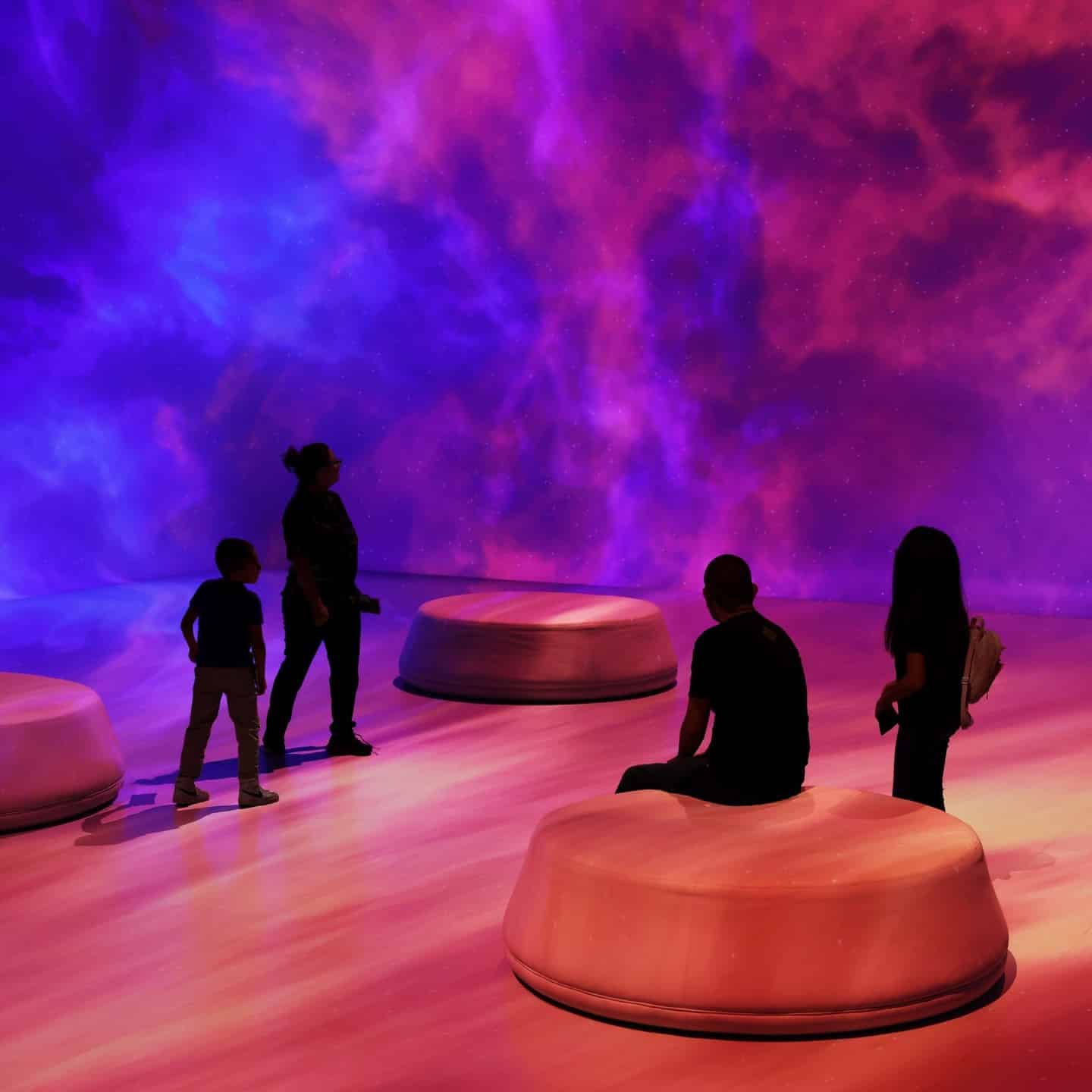 Visit the Illuminarium in Toronto's Distillery District
Immerse yourself in Canada's most cutting-edge audio-visual experience – only at the Illuminarium!
The Illuminarium uses brand-new projection tech to transport you to a whole new world. The ceilings, walls, and floors are transformed into a fully immersive and interactive experience – you can go on safari and meet an African lion, take a spaceship to the moon, or tumble down a rabbit hole into wonderland!
With locations receiving rave reviews in both Las Vegas and Atlanta, the Illuminarium is the first of its kind to open in Canada, and promises to be an experience you won't forget!
The Illuminarium also offers discounted rates for groups of ten or more, making it perfect for school trips, birthdays, work events or just a great day with your besties.
Located at 28 Gristmill Lane – in Toronto's historic Distillery District – it's a short drive from the Novotel Toronto Centre.
It's the perfect place to spend a cooler Fall day, and it boasts some very Insta-worthy backdrops and photo booths. There are even staff who will help you take the perfect pic!
Tickets to Space: An Experience Beyond Earth are available now, and be sure to check out @illuminariumtor on Instagram for more information. Stay tuned to their socials for announcements about community events, promotions, nightlife extravaganzas, and new shows to dazzle Toronto audiences!
---
More curated experiences
If you liked this post, check out…
See all posts