Vegan Lunch in Downtown Toronto: Green Box Express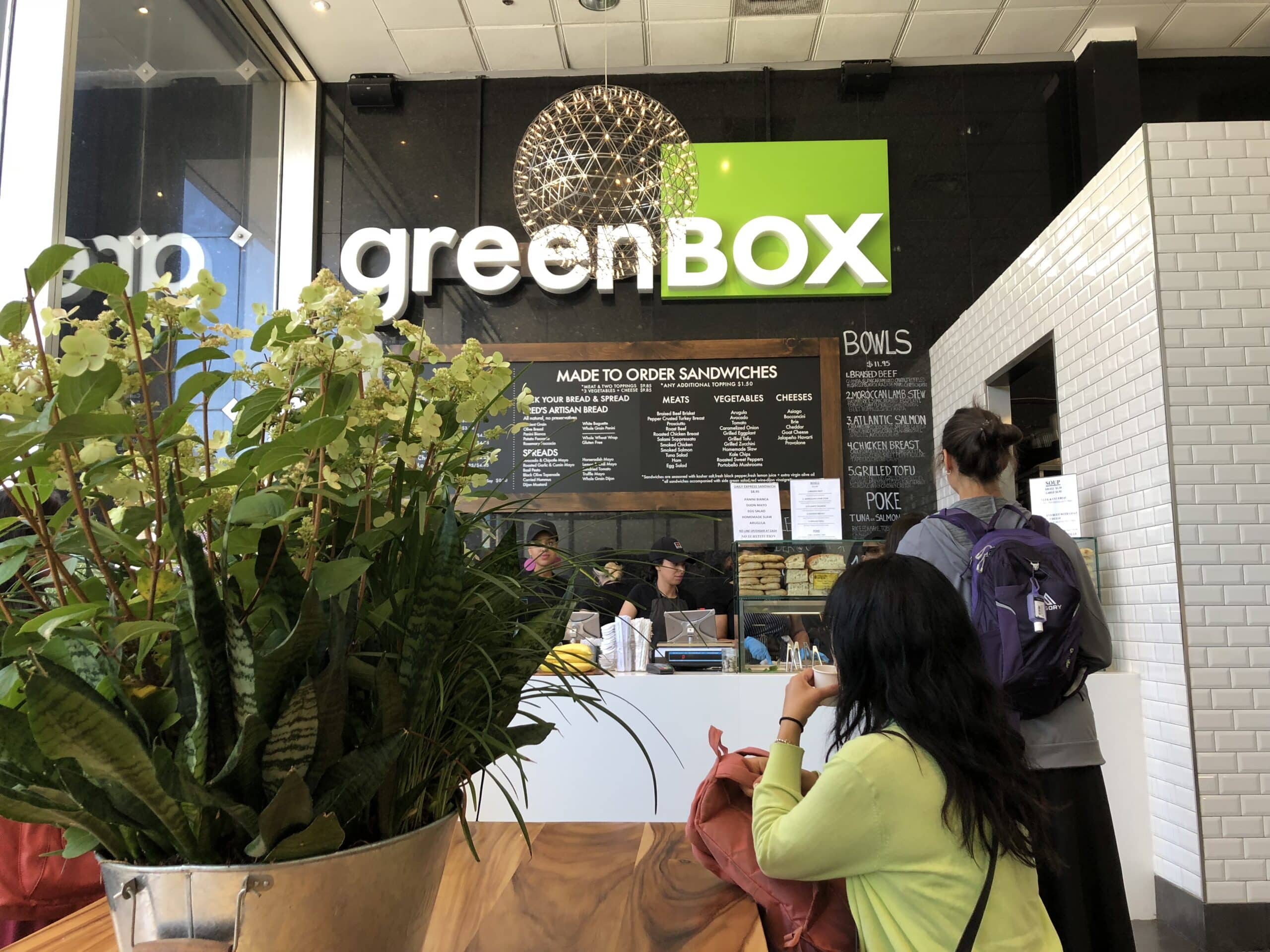 Vegan Lunch in Downtown Toronto: Green Box Express
If you're gluten-free or vegan, finding a place that serves delicious food while you're traveling and fits your dietary preferences can be challenging. Luckily, Toronto is a city full of organic and vegan eateries. It's easy to get away from traditional fast food chains if you know where to go for a healthier alternative.
Green Box Express is one of the best organic options in downtown Toronto, serving up a fresh menu of vegan and gluten-free options. Located at 200 University, this eatery caters to the business crowd offering fast and fresh service. Pinched for time? No problem. Green Box Express conveniently offers takeout.
The menu
Green Box Express features gourmet sandwiches, with plenty of options of bread and toppings to choose from. You can build your own salad custom at the fresh and organic salad bar. If you'd like to sit and stay a while, Green Box Express offers a lovely patio. It's a great place to take in the hustle and bustle of Toronto's Financial District.
Open Monday to Thursday from 8 am – 8pm, and Fridays from 8am – 7pm, Green Box Express is one of our top picks for a healthy gluten-free and vegan breakfast or lunch in Toronto.
If you're staying at The Strathcona Hotel, Green Box Express is only a 7-minute walk away.
---
More curated experiences
If you liked this post, check out…
See all posts