The Spadina Streetcar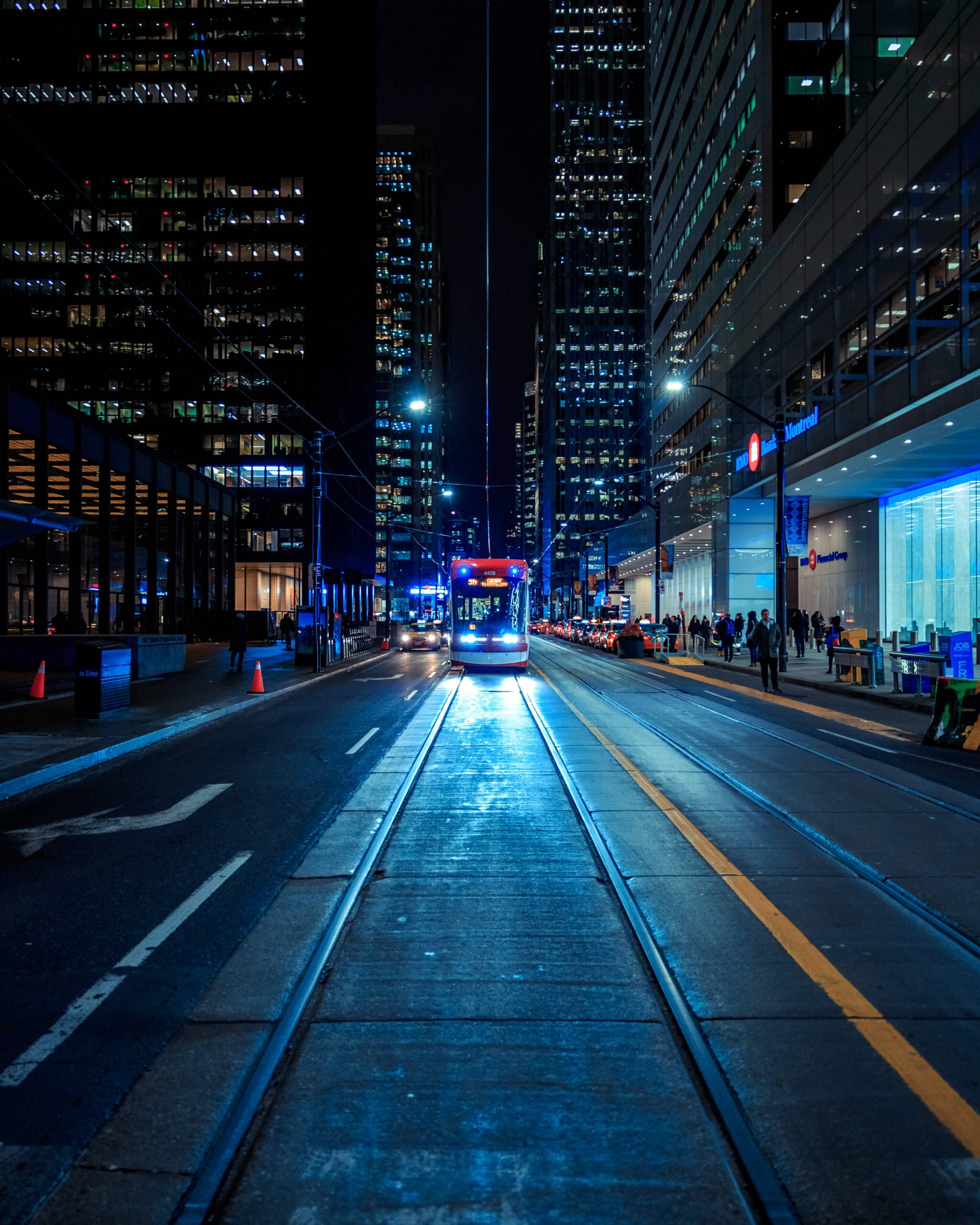 When Rogers Centre opened in 1989, it was called SkyDome, and it was the world's first retractable-roof stadium. Since then, it's become one of Toronto's most visited venues for sports, concerts, trade shows and more. It's played host to Monster Trucks, Pink Floyd, Wrestlemania, Elton John, the Toronto International Auto Show and a head-to-head 150m dash between Canadian Gold Medalist Donovan Bailey and US runner-up Michael Johnson. That one was interesting.
Rogers Centre is also home to Toronto's major league baseball franchise, the Toronto Blue Jays. The word down at the Rogers Centre is that Blue Jays are in the middle of a rebuild, and can't compete with the likes of the Boston Red Sox and the New York Yankees. But with two of the best young players in baseball (Vlad Guerrero Jr. and Bo Bichette — both the sons of former major league All-Stars) set to make their major league debuts this year, we have high hopes for a surprisingly successful season.
Bremner and Spadina: Rogers Centre
Whether you're going to Rogers Centre for baseball or for anything else, the best way to get there is on the Spadina streetcar because it's a party. It stops essentially right next to Rogers Centre, and it originates at Spadina interchange station which opens it up to fans from all four corners of the city. It's a great place to get into the pregame/preshow mood.
The Spadina car also stops at Queen, Dundas, College at Bloor Streets; it's definitely something to take advantage of while you're in town.
Queen and Spadina: Shop for Shoes
Just up from the Rogers Centre at Spadina and Queen, you'll find Get Outside, with Toronto's best selection of classic name-brand footwear. From Blundstones to Birkenstocks, Filas to Frye's, they have your shoes. Or, if you're looking for a deal, the value shop SVP Sports is just west of there. Specializing in sports brands like Nike and Puma (with a good selection of clothing and knapsacks too), SVP's products are available at 20 to 60% off retail.
Dundas and Spadina: Get a Taste of Native Culture
North of Dundas and a little bit west on Augusta, Pow Wow Café brings indigenous-inspired cuisine to the Kensington Market area, open from 11am-8pm every day. It serves up delicious First Nations cuisine, a chill and relaxed atmosphere, and music you can sing along to.
College and Spadina: Enlighten your Kids
If you're coming to the game with your kids, this is a spot you'll want to build into your day. Attracting scholars and visitors from around the globe, and located just west of Spadina on College Street, the Osborne Collection of Early Children's Books traces the history of English-language publishing for children. Among the library's notable holdings are early and first editions of many modern children's classics, original book art by many illustrators including Margaret Bloy Graham, Marcia Brown, Edward Ardizzone and Maurice Sendak, and a collection of movable books and miniatures.
Bloor and Spadina: Walk the Student Ghetto
This neighbourhood is known as "The Annex" because large numbers of its beautiful big homes were annexed by the University of Toronto for student and professor housing. It's one of the most architecturally interesting areas in town, and also one of the greenest in the summer. If you happen to be there in September for frosh week, it's quite the scene.
---
More curated experiences
If you liked this post, check out…
See all posts