Go Green – A Guide to Toronto's Eco-Friendly Hotels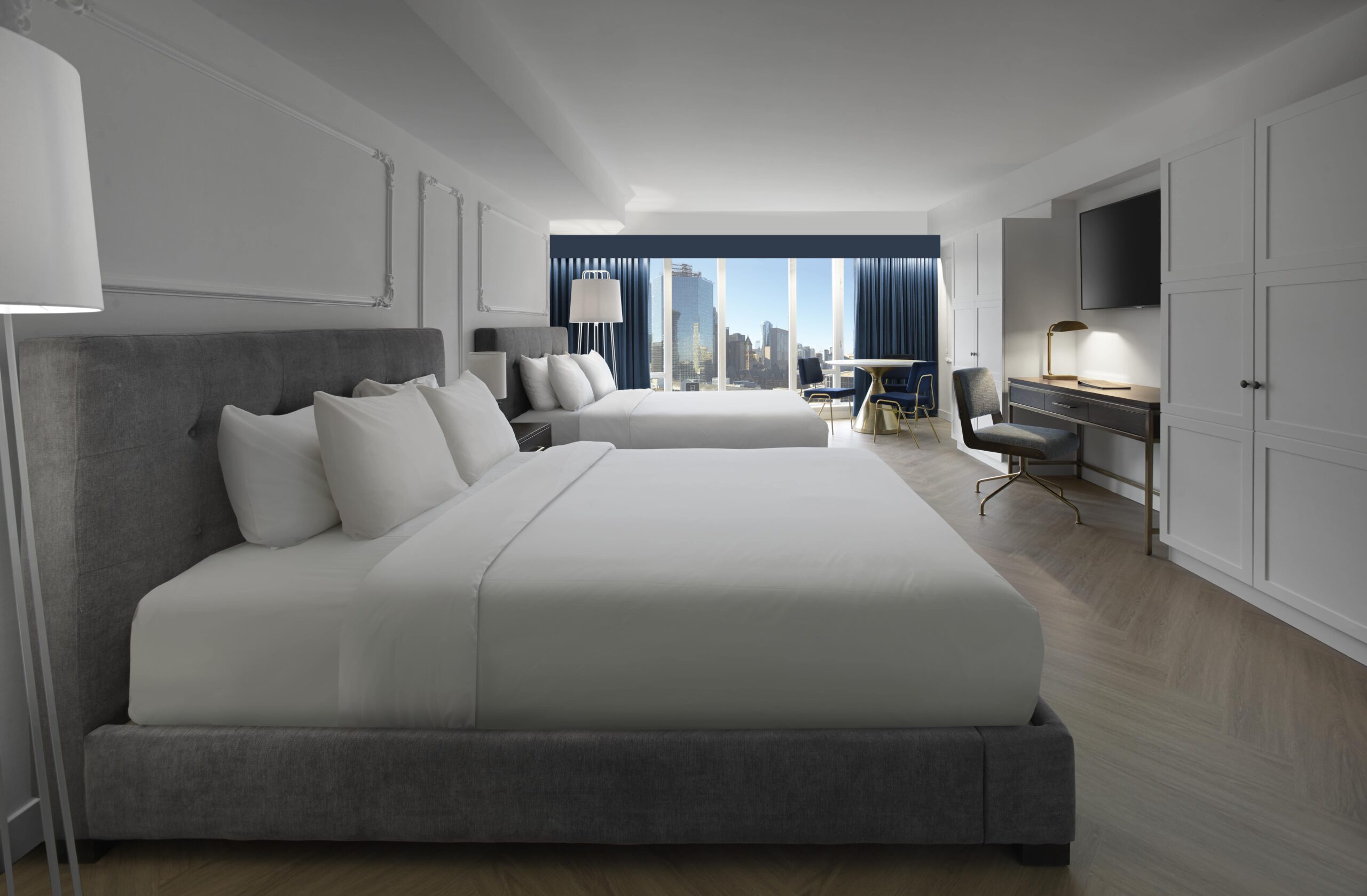 Go Green – A Guide to Toronto's Eco-Friendly Hotels
Travelling green is becoming a major priority for visitors to Toronto.
Thankfully, a number of hotels in the city have stepped up their practices to minimize impact on the environment.
Several eco-friendly hotels in Toronto have achieved recognition by Green Key Global, a leading international environmental certification body designed for the hotel industry. It measures metrics like energy use, water conservation, and community outreach to help hotels implement the practices of green living into their everyday operations. The organization has certified over 1,500 hotels worldwide and is recognized by the Global Sustainable Tourism Council. Here are some hotels you can choose to help preserve the planet.
The Strathcona is a piece of Toronto history, re-opening in late 2023. Located near Union Station, it is ideal for those arriving by rail or by air, with a seamless connection to Toronto Pearson Airport on the new Union-Pearson Express. The hotel has fantastic in-house amenities including the saloon-style Strath Pub on the lower level, perfect for after-work drinks or a casual dinner. It's within walking distance of some of Toronto's top attractions like the CN Tower, Ripley's Aquarium and the Rogers Centre.
The Pantages is the choice for the sophisticated traveller in Toronto, offering beautifully designed rooms and suites in the heart of downtown. Designed to match its surrounding theatres, the stage-inspired décor provides an elevated experience for guests. Stages Restaurant and Lounge, on the first floor, offers expertly crafted cocktails and a superb menu inspired by local flavours and Canadian classic dishes.
These eco-conscious hotels reflect a growing trend as more hotels get more serious about going plastic-free and implementing nontoxic housekeeping practices, use of clean energy and recycling programs to minimize impact on the environment. Make a green choice for your next visit to Toronto.
---
More curated experiences
If you liked this post, check out…
See all posts