Why It's Better to Stay at a Hotel Than an Airbnb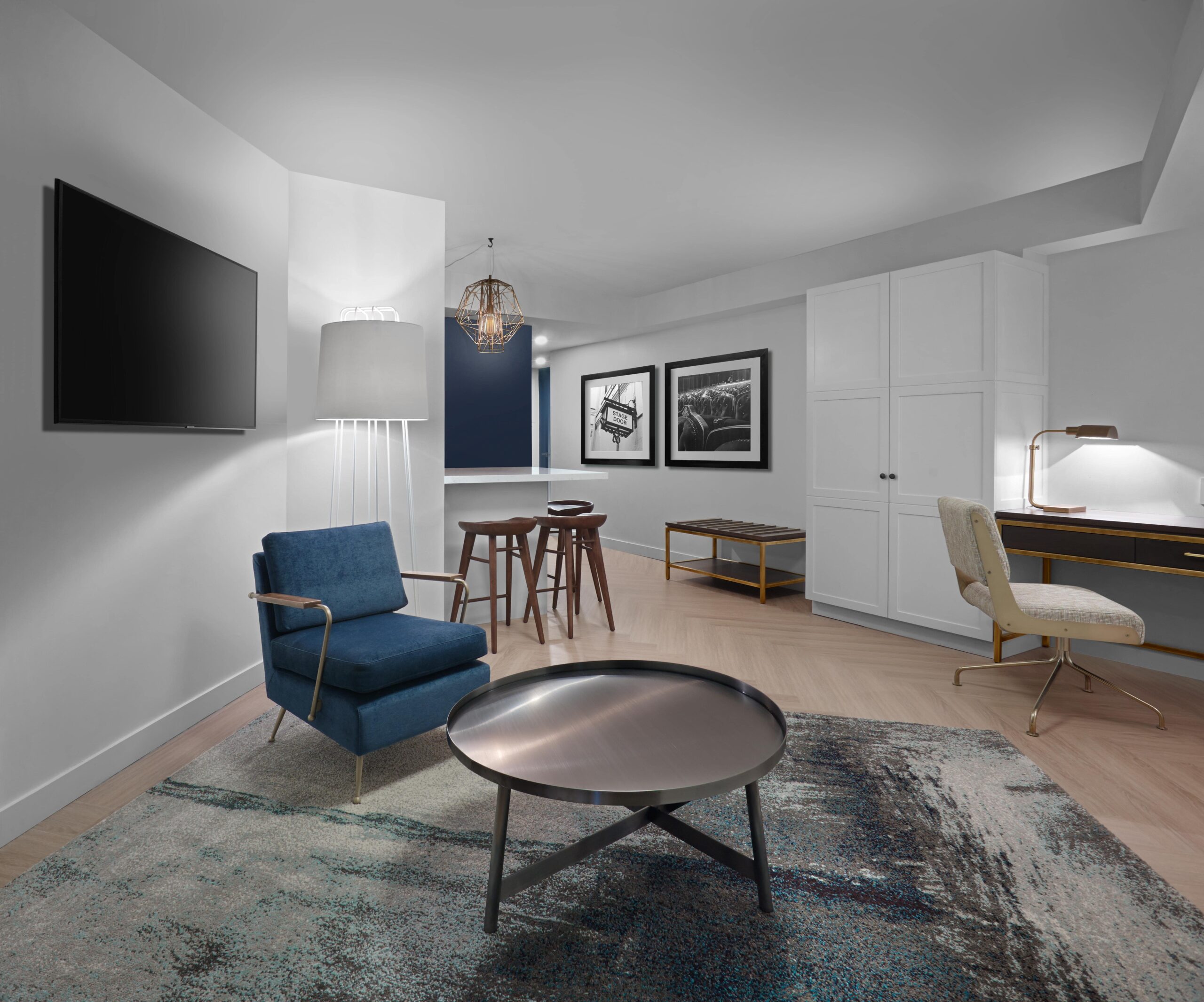 Why It's Better to Stay at a Hotel Than an Airbnb
As travellers and tourists increasingly seek out off-the-map experiences and authentic local culture, short-term rental platforms like Airbnb have thrived. But do they really measure up in terms of comfort, convenience and service quality? Here are a few ways traditional hotels still come out on top.
Luxury
Staying in a private home can be fun, eye-opening and adventurous — but it comes with downsides. You may find yourself dealing with noisy neighbours, a broken air conditioner, or any number of logistics issues. This is one area where hotels really have you covered. Also, you don't have to make your own bed and you can order up breakfast.
Service Quality
The hotel industry is built on service quality. That means you'll be dealing with professional, skilled and knowledgeable staff who can answer questions and elevate your stay. When unexpected situations arise — like a coffee spill on the only blazer you brought — a hotel can provide laundry service or recommend a place to buy a replacement. A trip anywhere is bound to have a surprise or two but in a hotel most unexpected turns are correctable. And you're guaranteed that your host won't cancel at the last minute.
Authenticity
As Airbnb's popularity has grown, hotels have recognized that guests want genuine experiences that reflect local culture. Choosing a boutique hotel like Toronto's Anndore House, JDV by Hyatt or Hotel Victoria is a great way to experience the city's history and lifestyle. Each hotel tells a story of a neighbourhood and community. Artfully designed communal spaces mean you can look forward to spontaneous interactions with other guests, and fantastic in-house dining means you can experience the best of the city right at home.
Convenience
Even savvy travellers have forgetful moments. Lost your keys? No problem. Forgot your phone charger? The front desk likely has one to lend. Hotels can make many of your logistics-related problems disappear, and this benefit is especially important when you're tired, pressed for time or busy with business obligations.
If you're travelling with kids, hotels win, hands down. You'll arrive at your room with a cot or crib already set up, and can maybe even take advantage of a kid's club or childcare services to buy a little time for sightseeing. At a hotel, all the services and amenities you need are right there… or just a phone call away.
Safety
If you're asking yourself if Airbnb is better than a hotel, the answer is definitely not when it comes to safety. This is a worry for many people, especially women travelling alone. Aside from horror stories like hidden cameras in Airbnb properties, you should also be concerned about things like access to a secondary exit in case of fire. At a hotel, you can sleep peacefully knowing there are proper safety protocols in place, and staff are trained to help if something goes awry.
Travelling to a different city, whether it's to visit or just for a quick business trip, should be an enjoyable and stress-free experience. Treat yourself to a hotel to be sure you'll get the most out of your stay.
---
More curated experiences
If you liked this post, check out…
See all posts