Stay and Shop! Hotels near the St. Lawrence Market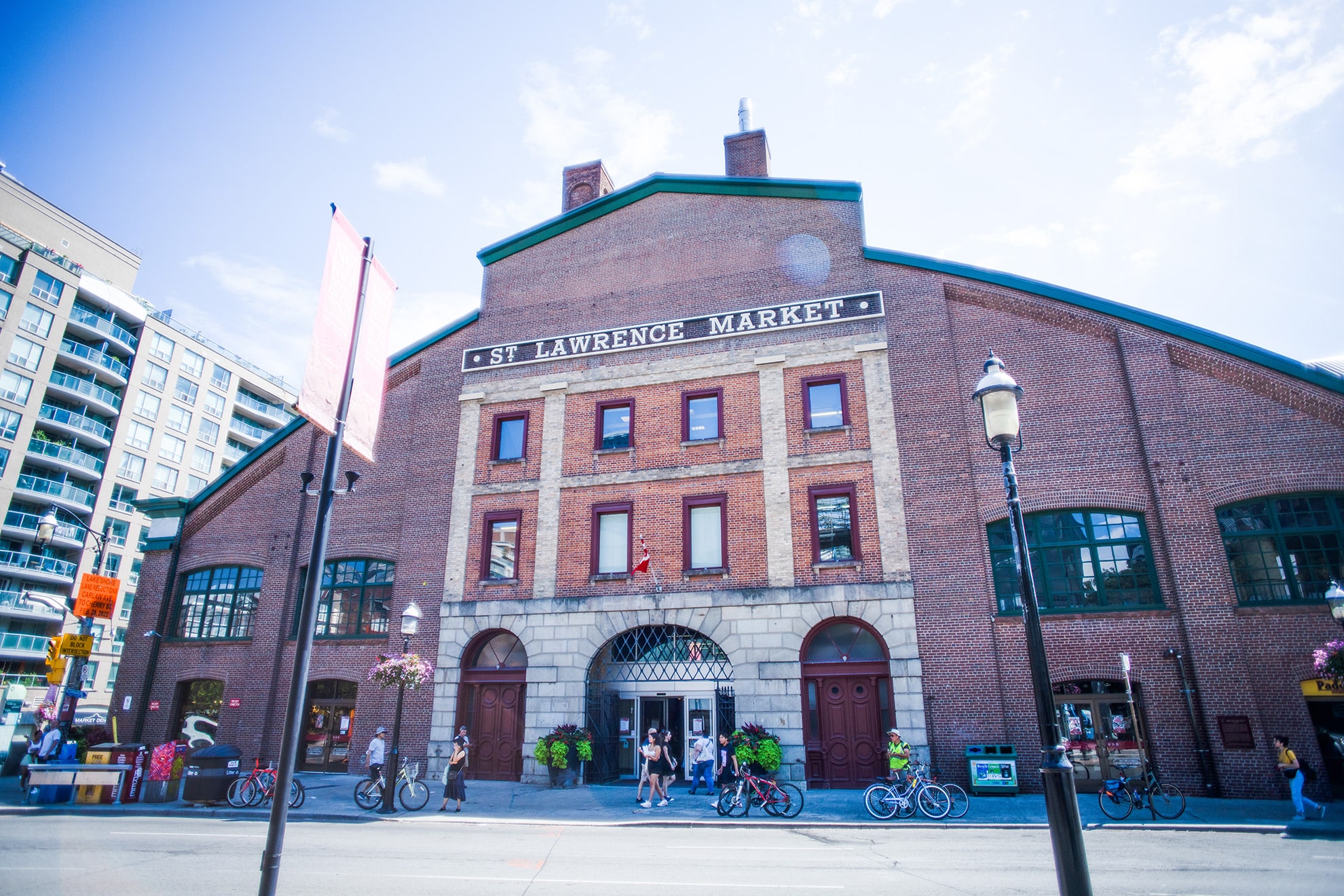 Stay and Shop! Hotels near the St. Lawrence Market
A Must-See Toronto Landmark
Nestled in the heart of Old Toronto is a must-see market experience whose heritage can be traced 220 years in the past to 1803. National Geographic has called it, "The world's greatest food market," and it is a modern marvel that you shouldn't pass up on visiting when seeing the sights in Downtown Toronto!
Today, the St. Lawrence Market experience is split between The North Market, The South Market, and St. Lawrence Hall. Each market provides a visitor with a one-of-a-kind experience for both shopping and food and is hosted by a diverse group of merchants and artisans.
The market is accessible via public transit, by vehicle with lots of nearby parking options, and is a very short walking distance from nearby hotels such as Novotel Toronto Centre, which is only a 5-minute walk away.
About the St. Lawrence North Market
The time to visit the North Market is for its famous Saturday Farmers Market. The farmers market is a tradition that has been carried on for hundreds of years and represents a unique opportunity to take-part in its ongoing history. Enjoy visiting the different vendors offering the full bounty of what Southern Ontario and Toronto has to offer!
Be sure to plan your trip accordingly, as Saturday is always the busiest day for the entire St. Lawrence Market area (and when parking can be the most challenging).
About the St. Lawrence South Market
The South Market is split into upper and lower levels as well as a second floor which hosts a cultural and historical exhibition space for the City of Toronto.
It would be easy to spend several hours on the the main floor of the South Market. It is split into two levels (upper and lower) containing over 100 specialty vendors and merchants. The market is frequented by locals and travellers alike, offering everything from local arts and crafts through to an incredible selection of food and grocery.
On the second floor of the South Market, you'll find the Market Gallery – containing what was once the first Counsel Chambers for the City of Toronto. It features different exhibits which explore the deep history of Toronto and is an enjoyable experience for anyone with an interest in Museums and history.
About St. Lawrence Hall
Built in 1850, St. Lawrence Hall contains many retail businesses on its first-floor and spaces available for special events and weddings. It is a beautiful building exhibiting incredible architecture – a photo worthy stop!
---
Recommended Nearby Hotel
Novotel Toronto Centre
Just a few hundred meters away sits the Novotel Toronto Centre hotel. Featuring a blend of modern conveniences while its exterior still maintains the look and feel of "Old Toronto" – Novotel has many noteworthy features including spacious modern rooms and a wonderful hotel bar and restaurant to relax in after a long day on the town.
There is so much to see and do in the area directly around the Novotel, it is most definitely a recommended place to say. It's also only a short 15-20 minute walk to more central destinations in Toronto's downtown.
For those looking for unique photo opportunities in Downtown Toronto, a noteworthy feature of the Novotel is its beautiful 'photogenic' archways along the entrance. You'll frequently see photos being taken in them for everyone from newly weds to travellers and guests.
Learn more about the hotel on the Novotel website or check availability on their rooms.
---
Where to Park?
If you happen to be staying at the nearby Novotel Toronto Centre Hotel, there are paid parking options available for an additional fee. Get more details on parking by contacting the hotel here.
Public Parking for St. Lawrence Market
There are many surrounding opportunities for public parking, but please be aware that depending on the day, parking can fill up fast. Please use the map below for a visual guide.
More information on parking, as well as hours of operation for St. Lawrence Market can be found on their website.
---
More curated experiences
If you liked this post, check out…
See all posts